A community radio station from one end of the province to the other!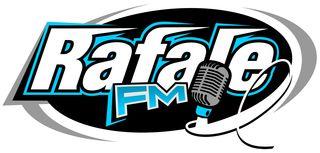 Listen Rafale FM :
- 97.3 FM à Labrador City & Wabush
- 96.1 FM à la Grand'Terre (Mainland)
- 95.7 FM à St-Jean de T.N.  (St. John's)
www.francotnl.ca/radio.php

Presentation

Labrador's community radio, CJRM, has been working directly with the Réseau culturel francophone de Terre-Neuve-et-Labrador since 2008 to create a radio station that will unite Francophone communities from across the province. The station is called Rafale FM.
The main studio will be located in the CJRM studio, created in Labrador City in 1992. This station will control Rafale FM programming, content, and broadcasting. Programming will be broadcast online as well as through radio waves in Mainlaind and St. John's in Newfoundland. There will be a small recording studio in each of these locations to allow Francophones to broadcast shows that reflect their realities
The next step will involve providing Cape St. George, Black Duck Broo

k, and Happy Valley - Goose Bay with transmitters capable of broadcasting Rafale FM.
Rafale FM will focus on life in the Francophone communities of Newfoundland and Labrador. These communities are spread across the province and rarely find the opportunity to interact.
Rafale FM is part of a movement to promote the French language in Newfoundland and Labrador and to connect the province's Francophone communities.  It also aims to motivate these communities to join in action and show the world, through the Web, that the community is still thriving.
Uniting Francophone regions under one radio station will create stability in the programming and will provide Francophones with information relating to their communities, and, at the same time, will allow them to express themselves through their programming.



Propose a radio show
Have you always dreamed of being on the radio?  Would you like to be more involved with the francophone community in Newfoundland and Labrador?  Then community radio is your chance!  All you need to do is fill out the show proposal form.

Show Proposal form (FR)
(143 Ko)
Complete and return to:
Rafale FM Programming
65 Ridge Road, suite 254
St. John's, NL
A1B 4P5
Fax: 709-722-9904
E-mail :
For more information concerning community radio, write us at .
Partners