Activities


Contact : Email : , Phone : 709 722 8302
Festival Jeunesse de l'Acadie (FJA)
The Festival Jeunesse de l'Acadie is an annual event that takes place in the Atlantic Provinces. An important cultural event in Acadia, it introduces young people to art and culture and also offers a major leadership training initiative.
In addition to the objectives mentioned above, the FJA brings some 100 young people together for a truly unique experience. The event is part of the Commission jeunesse de l'Acadie's mission to contribute to the growth of Acadian youth.
The last Festival Jeunesse de l'Acadie took place from 8 to 11 november 2013, in Port-au-Port, Newfounland-and-Labrador.
For more informations click here.



Parlement jeunesse de l'Acadie (PJA)
Takes place every 2 years (alternated with the Youth Parliament of Canada)
Runs in parallel with the Festival Jeunesse de l'Acadie
Represents the excellent progress made in parliamentary leadership by young Acadians
Provides a forum for discussion on different themes of  interest for Acadians and the Atlantic provinces
Introduces youth to the possibility of a career in politics
The next PJA will take place in 2015.



Parlement jeunesse pancanadien
Known throughout the international Francophonie, Youth Parliaments are educational models in terms of their civic and political education of our young people. Thanks to mock parliamentary sessions, young people learn about governmental authorities by going through the process of drafting bills and participating in the resulting debates and adoption processes.
The Youth Parliament model for training and discussion has been successful. In addition to offering awareness, understanding, and demystification of the current political system, it also encourages youths to express their opinions and share their points of view with other people in French.
The next YPC will take place from 9 to 12 January 2014.



Jeux de la Francophonie canadienne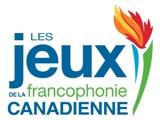 Since 1999, the Canadian Francophone Games have showcased the outstanding talent of young Francophone Canadians in art, sports, and leadership. Every three years, artists, athletes, and leaders take part in friendly competitions that encourage cultural pride and self-confidence.
The Canadian Francophone Games provide the perfect opportunity for Francophones and Francophiles to come together in one place. The Games enrich the entire country by encouraging discussion and creating connections between young people and Francophone communities from all over Canada. In 2008, over 1200 young people and their team attendants from the 13 provinces and territories met in Edmonton to take part in the Games.
Next Canadian Francophone Games will take place from 23 to 27 July 2014 in Gatineau.



Grand Rassemblement Jeunesse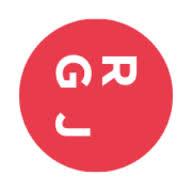 Being the key event for youth of Acadia, the GRJ will gather between 300 and 400 Acadians and francophiles. They will come from Atlantic Provinces, Quebec, all around Canada, Maine and Louisiana, as well as France and Belgium to celebrate Acadia.

By offering a full range of activities, the GRJ wants to allow the exchange between young people from different backgrounds, to get them to think about their future and reinforce the importance of the french language in their mind.

The next Grand Rassemblement Jeunesse will take place in Pohénégamook, Québec, 12 to 17 August 2014.
Forum jeunesse pancanadien


The Forum jeunesse pancanadien is an activity organized by the Fédération de la jeunesse canadienne-française.


The next Forum jeunesse pancanadien will take place in 2015.




Jeux de l'Acadie



Since 1979, the Acadian Games have invited Acadian and Francophone youth from the Maritime provinces to participate in this major sportive event. Newfoundland and Labrador was invited to the last six Games. In Halifax, N.S.,in 2008, Newfoundland and Labrador became the 9th delegation to the Acadian Games.
The next Acadian Games will take place in Bathurst, New Brunswick, 25 to 29 June 2014.
Contact : Email : , Phone : 709 722 8302