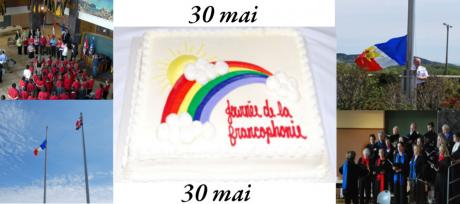 Since 1992, May 30th has been celebrated by the Francophones of Newfoundland and Labrador as their day!
Why May 30th?
It was in 1987, in the community of Mainland, that the franco-newfoundlander and labradorian flag was raised for the first time during a ground-breaking ceremony of the "Centre scolaire et communautaire Sainte-Anne".
In 1992, the community decided to make May 30th as THEIR day and held a ceremony at the Confederation Building, seat of the Legislative Assembly in the capital city of St. John's.
In 1998, Canada and the Province of Newfoundland and Labrador signed an Agreement on the Promotion of Official Languages​​. The provincial government finally decreed in 1999 that May 30th of each year would be the day of the Francophonie in Newfoundland and Labrador. The same year, a second agreement was signed between Canada and the Francophone community of Newfoundland and Labrador.
On May 30th of each year, the traditional and symbolic flag raising occurs in each francophone region of the province. This day is a celebration of the francophone language and culture. Indeed, French presence in Newfoundland and Labrador dates back more than 500 years and is an important part of the province's culture, even though Francophones today represent only 0.5% of the population.
Francophones and Acadians celebrate and spread around their family and friends, as well as in their community, the taste, beauty and richness of French culture.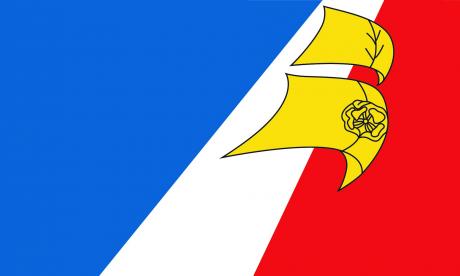 Celebrations schedule
Note: For practical reasons (the availability of school students who actively participate in the celebrations), celebrations are not held during the weekend and are usually held the previous business day if the case occurs.
Press
Government speak about Provincial Day of Francophonie :

Debates of the Senate
(8 Ko)



Extrait House of Assembly
(315 Ko)