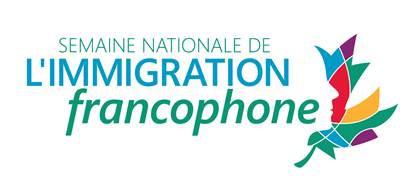 French-speaking communities across nine provinces and three territories are preparing to mark the second annual National Francophone Immigration Week (November 1-7, 2015). In various regions of the country, a variety of activities will celebrate the contribution of newcomers to the vitality of open and diverse French-speaking communities, which have much to offer to immigrants and their families (Francophone immigration Website).
Several events have been organized in our province ! A community dinner, movies, dance, projects with students, music - There is something for everyone!
Discover the shreduled of the francophone immigration week 2015 :
National Francophone Immigration Week is an initiative of the Fédération des communautés francophones et acadienne du Canada and the Francophone Immigration Networks, made possible through financial support from Citizenship and Immigration Canada and the participation of many partners. This event is inspired by the success of the Semaine de l'immigration francophone en Atlantique, organized by the Comité atlantique sur l'immigration francophone in 2012 and 2013.